Jessica P. .
NYC Makeup Artisan
Rose .
California Hair and Makeup Artisan
Simone .
Mpls Makeup Artisan
Julia .
Mpls Makeup Artisan
Alina .
Mpls Makeup Artisan
Virgina .
NYC Makeup Artisan
Jillyan .
NYC Makeup Artisan
Nikia .
NYC Hair Artisan
Sarah .
NYC Hair Artisan
Jessica Mae .
Founder | CCO | Makeup Artisan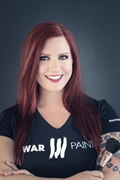 Jessica Mae is the Founder and CCO for WarPaint International Beauty Agency. Makeup & beauty have been a lifelong passion for Jessica Mae. She has been working as a professional makeup artist for 10 years. In 2010 Jessica launched WarPaint International as an on-demand mobile agency. WarPaint represents high profile artisans with experience in High Definition Makeup Artistry and Hair Design.
Claire .
Minneapolis Makeup Artisan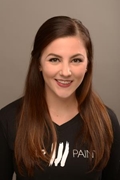 Claire's passion for makeup has been present her whole life. Not long after she became a communication student at the University of St. Thomas, she knew she wanted makeup artistry to be her life-long career. Upon graduation, Claire enrolled in Joe Blasco Makeup Artistry Training Center in Orlando, Florida where she graduated at the top of her class. Claire's training provided her with a unique skill-set covering every aspect of makeup artistry which allows her creative side to shine!
Mia .
Minneapolis Makeup Artisan & WPI Artisan of the Year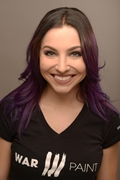 Mia began her career working in the makeup industry in 2016 after she was certified in media-makeup from Faces Etc. of Minnesota in Minneapolis. Prior to earning her certification in media makeup, Mia studied for many years to earn a degree in Marketing and Advertising. Mia has experience working with numerous brands and loves keeping her kit versatile in makeup application. Some of her favorites include: Make up Forever, Nars, Dior, Kat Von D, and Yves Saint Laurent, just to name a few.
Keely .
Minneapolis Makeup & Hair Artisan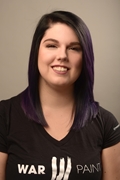 My passion for the client and being able to turn their inspirations into something unique just for them. My only goal as an artist is to make my clients feel the best they ever have. To give them confidence in themselves. I'm a strong believer in "When you look good, you feel good." and I was put on this earth to make people feel good about themselves. Some of my specialties are: Special Effects Makeups, and creating flawless skin and perfect eyebrows!
Mariah .
Minneapolis Makeup & Hair Artisan | Mpls Market Manager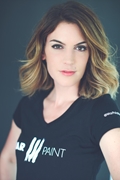 Mariah has been working as a professional makeup & hair artist since 2005. Mariah has trained with National makeup artists from MAC and Estee Lauder and received certification in production/media and airbrush makeup from Faces Etc of MN.
Erica .
Minneapolis Makeup Apprentice
Kathleen .
Minneapolis Hair Artisan
Katie H .
Minneapolis Makeup Artisan
Marie .
Minneapolis Makeup & Hair Artisan
Frankie .
New York City Makeup Artisan
Christine .
Charlotte Makeup & Hair Artisan
Hannah .
Charlotte Makeup & Hair Artisan
Kristina .
Asst. Manager | California Makeup & Hair Artisan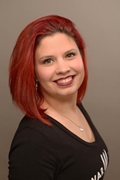 Kristina was born and raised in the heart of Iowa with a strong passion for hair and makeup since she picked up her first eyelash curler. Moving to Minneapolis in 2008 she realized her passion could not be contained any longer and enrolled in cosmetology school at Regency Beauty Institute. Kristina has excelled in a high-end salon specializing in cutting, styling, and makeup, as well as glued, bonded and clip in extensions.
Amanda Jean .
Minneapolis Makeup & Hair Artisan
Cristina Z.
Minneapolis Makeup & Hair Artisan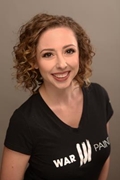 8 years in the beauty Industry. Graduate from the Aveda Institute in Minneapolis. Formerly an instructor for Sephora. I attend as much continued education as possible to offer my clients the best in advanced artistry techniques and on-trend looks. I'm also experienced in commercial work and have worked with Hershey's Chocolate for a commercial that was aired during the 2016 Olympics, and Post Cereal.
Laura D .
Minneapolis Makeup Artisan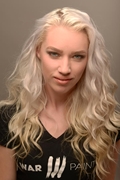 As a Freelance Multimedia Makeup Artist serving the Twin Cities and surrounding areas, Laura is a talented woman with a zeal for art, makeup, skincare, and everything to do with beauty. Laura is very warm and friendly, and her attention to detail has helped her grow and connect in the beauty industry.
Heather W .
Minneapolis Makeup Artisan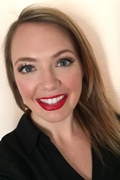 I am a graduate from the University of Wisconsin-Stout. BFA-graphic design with a concentration in painting. I have been doing makeup for over 10 years as a freelance makeup artist. I enjoy doing makeup for weddings, galas, parties, prom and fashion shows. When it comes to my style and technique I am self taught, all of these experiences have brought me to where I am today.
Lisa .
Minneapolis Makeup Artisan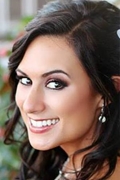 Lisa has always had a passion for makeup. Back in high school she would do makeup for the whole dance team before performances. Following, she finally started her makeup journey back in 2002 after working with makeup artists and girls from the Miss Hawaiian Tropic Pageant. After that, she began her path focusing on bridal makeup. With 14 years of freelance experience and hundreds of weddings, she decided to take her passion and turn it into a career.
Annie .
Minneapolis Hair & Makeup Artisan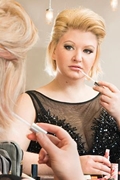 Annie is a tenured, hair and makeup Artist in the Minneapolis area whom often collaborates with local photographers on various projects. Annie also guest-lectures at some of the Twin Cities' beauty schools and she is the Director of Makeup for Tim+Thom and MN Fashion Week. Annie has participated in many runway shows as well as worked with designers featured on Project Runway. Her work can also be seen in film, commercial and editorial projects, including cover spreads.
Heidi K .
Minneapolis Hair Artisan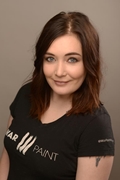 Heidi is known as an edgy hairdresser with a pulse for great style and a personal passion to bring the beauty out in all that surrounds her. Born and bred in the Midwest, Heidi entered this world ready to express her creative discernment. Dressed in her trendy bohemian style and artfully tattooed, Heidi can boast (though she never does) about her technical precision and creative vision on the job.
Erin .
Minneapolis Makeup Artisan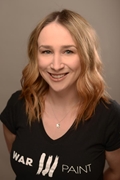 Erin spent over a year working for MAC, gaining experience with a wide variety of clients and occasions. She is skilled in teaching everyday makeup skills to clients looking to refresh their routines and loves making clients feel beautiful, no matter the occasion. With adaptable experience in everyday beauty, bridal, and runway, she can make any beauty idea into reality.
Heidi H .
Minneapolis Hair Artisan
Therese .
Minneapolis Makeup & Hair Artisan
April .
Minneapolis Makeup Artisan
Shaylyn .
Minneapolis Makeup Artisan
Danel .
Minneapolis Hair Artisan
Shuashana .
Minneapolis Makeup Artisan
Melissa .
Minneapolis Makeup Artisan
Danielle B.
NYC Makeup Artisan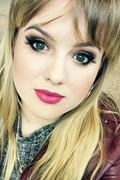 Danielle has been specializing in makeup for 11 years, starting at the age of 16. She attended school for her cosmetology license while assisting Chartreuse Talent in Pennsylvania, working on photo shoots for actors and models for the duration of three years. She then went on to specialize in weddings and eye brow design at Soapothecary Salon & Spa for four years, participating in many photo shoots, fashion shows, and body painting events.
Gabrielle .
NYC Makeup Artisan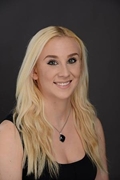 Gabrielle has advanced education from the renowned CMU College of Makeup Art & Design in Toronto and has a BA in Theatrical Design from Columbia College in Chicago. She specializes across the spectrum of makeup design, including fashion, bridal, special effects, commercial, and film.
Fay .
NYC Hair Artisan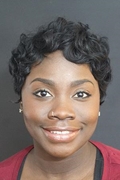 Exhibiting over a decade of Hair Design knowledge and experience, my cosmetology vocation began at an early age with an intense passion for the beauty industry. I'm a freelance Professional Artist for 3 years running, focusing primarily on bridal application, special events, fashion and runway. I've earned the devotion of my clientele through my expert blend of classic techniques with trendy styles.
Janet .
NYC Hair Artisan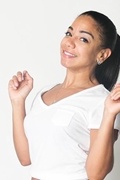 I have six years of professional experience working as a creative hair artist, primarily based in New York City. I am passionate about working on brides and specialize as a session stylist, I love doing editorial work and creating trends. My training started at the renowned Arrojo cosmetology (NYC). Following graduation, I enhanced my skill set by training and working at Bumble and bumble salon.
Anjeh .
NYC Makeup Artisan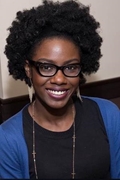 Anjeh fell in love with makeup at the young age of 11. She would always take her older sister's makeup and create different looks. When her sister started selling Mary Kay™, Anjeh tagged along as an assistant to makeup parties and fueled her passion early in life. She's spent most of her life learning about techniques, products, trends, tools, and the history of makeup through various forms of education.
Ana .
L.A. Makeup Artisan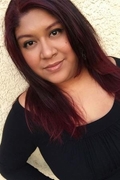 Ana is a professional Makeup Artist in Los Angeles CA. She began her career after completing training in Upland at Ruby Makeup Academy shortly after she worked with an amazing makeup team where the team leader took her under her wing. Ana Specializes in beauty makeup, but also has few tricks up her sleeve.
Diana .
San Diego Makeup & Hair Artisan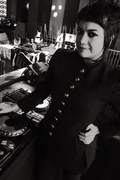 Diana's work has been featured in fashion magazines, music videos, fashion blogs, and runway shows. Her passion for texture, chroma and eclecticism ensures that she'll personalize a look that will work best for you and your special occasion. Her specialties include editorial, bridal, special effects, runway, theatre, and film.
Taylor .
San Diego Makeup & Hair Artisan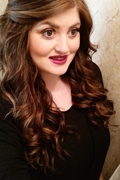 As a graduate of the Harvard of All Beauty Schools Bellus Academy, Taylor Boulton joins us as a Cosmetology educator specializing in beauty .Taylor's passion is to help educate her clients to learn and appreciate the industry of beauty and wellness. She her areas of focus include short films, barbering , print, media, fashion, weddings and hair extensions. Taylor is looking forward to her continued development and is excited about the direction she is headed!